ABA Regulatory Compliance Conference: 10 Sessions You Can't Miss
The 2019 edition of the American Bankers Association (ABA) Regulatory Compliance Conference is a few more days away. Organized by the Washington, D.C.-based trade association, the conference is touted as the "one-stop shop to discuss today's—and tomorrow's—most pressing issues in compliance" with the country's top thinkers in regulatory compliance management. As compliance staff are entrusted with a critical task of adhering banks' activities with the laws of the land, the conference is designed to enable banking personnel to strengthen their compliance programs in line with existing and emerging trends in the industry. It is a great opportunity to talk with leading experts, banking peers and Washington insiders for up-to-the-minute information to enhance compliance workflows. Participants can also attend to big conversations and critical developments in compliance at the 'National Conversation on Compliance'.
A leading regulatory technology (RegTech) company with the vision to enable machine learning-powered sustainable regulatory compliance programs for the global financial services industry, Tookitaki lauds ABA's role to unite America's banks and its efforts to support them in their pursuit to energize the economy with its broad array of information, training, staff expertise and other resources. Having its North America office in Charlotte, Tookitaki, a leading provider of regulatory compliance software solutions for financial services, is participating in the conference as an exhibitor. As an active participant in the conference, we are looking forward to building collaborations, connections and co-creation within the financial ecosystem in the US and beyond. Tookitaki is pleased to welcome the participants to booth #807, where our staff will share our cutting-edge research and innovations designed to address issues in the anti-money laundering and reconciliation spaces.
For professionals responsible for AML audits, AML risk management, AML training, regulatory oversight, reporting and SAR/STR filing and transaction monitoring, Tookitaki has a great deal in offer in terms of its disruptive suspicious transaction monitoring and screening solution: Anti-Money Laundering Suite (AMLS). The award-winning anti-money laundering software has the potential to bring a paradigm shift in the way how current AML compliance programs are working. It is built based on the design philosophy of increased efficiency and enhanced risk coverage while being fully transparent with the platform. The whitepaper named "The case for artificial intelligence in combating money laundering and terrorist financing: A deep dive into the application of machine learning technology" (jointly released by Deloitte and UOB) provides deeper insights into the solution and its advantages.
Held during June 9-12 at Hyatt Regency New Orleans, the conference this year has sessions, highlighting the importance of applying new-generation technologies to mitigate compliance risk and increase the efficiency compliance workflows. For the attendees, we have handpicked some must-attend sessions that we believe would be interesting and productive. Most of them revolve around the use of technology in the compliance field.
1. Deep Dive Sessions 1A and 2A: Demystifying Al and Robotics – Mid-Size/Large Bank/ Community Bank
2. Deep Dive Session 1B and 2B: Data Governance in a New Era
3. Deep Dive Session 1D and 2D: Next Gen Compliance Management Systems: This Ain't Your Grandma's CMS!
4. Deep Dive Session 1J and 2J: Technology Advancements in Payments and Their Compliance Risks
5. Deep Dive Session 2C: Getting Agile: Compliance's Role
6. General Session: Innovation Roundtable: Building an Innovative Compliance Function
7. Concurrent Session 4E and 5D: Mitigating the Risks of Banking High-Risk Customers
8. Concurrent Session 1A and 2A: Compliance and FinTech: From Onboarding to Monitoring and Everything in Between!
9. Flash Session 1C: BSA/AML Regulatory Update
10. Closing General Session: What to Tell Your CEO When You Return Home
At booth No. 807, our senior executives Edward Rounds and Gregory Brett will share in detail our AI-enabled innovation in the compliance area and how machine learning can enhance the efficiency and effectiveness of your compliance programs. Let's meet and discuss your thoughts on the path towards a more compliant banking world and the collaboration between banks and RegTech in this era of regulatory complexities and sophisticated financial crime cells.
Content that might peak your interest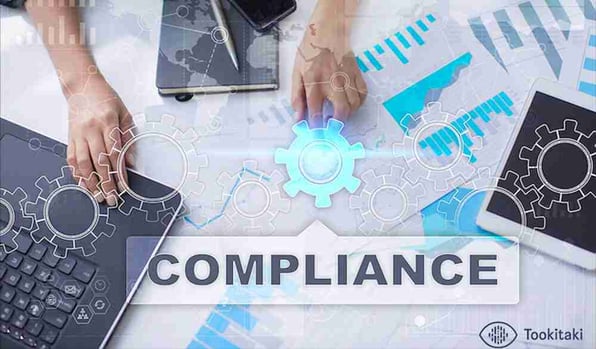 April 15 2019
4 mins
McKinsey in its latest compliance benchmarking survey found that compliance function at financial institutions has reached "an inflection point" and current compliance standards are in an "inchoate...
Time to reform your compliances
Kickstart your journey by exploring our products or request a demonstration with us