What Is Social Security Fraud?
What is Social Security Fraud?
In 1935, the Social Security Act was signed by President Franklin D. Roosevelt. Following on from this act, taxes were collected for the first time in January 1937. Further, in the same month, one-time, lump-sum payments were made. It was only by January 1940 that regular ongoing monthly benefits started to roll.
Generally speaking, what is Social Security Fraud? The basic idea is that this type of fraud involves obtaining something of value by willful misrepresentation. With reference to the Social Security program, the administration's official policy states that social security fraud will occur when a person with the intent to defraud makes, or will cause to make, false statements, misrepresent themselves, conceal, or intentionally fail to disclose a material fact that can be used to determine rights under the Social Security Act (SSA). Here, the information acts as material when it has the potential to influence SSA's determination on the entitlement/eligibility to the various benefits, under the Social Security Act (SSA).
The following are some examples of fraud:
When someone makes false statements on claims
When someone conceals facts or events which could affect their eligibility for benefits
Misuse of benefits by a representative payee
When someone buys or sells Social Security cards
When someone files a claim under someone else's Social Security Number (SSN)
When someone scams people by impersonating SSA employees
When someone bribes SSA employees
When someone misuses a grant or contract funds
How Can Social Security Identity Theft Occur?
SA/OIG administration has received reports that individuals are receiving calls or emails from people pretending to be SSA employees. These people attempt to steal the victim's identity, personal details, or money from their accounts. In cases where the scammer commits a Social Security Identity theft, they typically ask the individual for their personal information, such as their Social Security number (SSN), date of birth (DOB), their mother's maiden name, as well as their bank details.
How can Social Security Identity theft occur? A scammer impersonating an SSA employee can state any silly excuse, such as saying that the SSA computers are down. The individuals receiving these calls or emails are strictly advised by the administration to not provide any details, especially regarding their SSN or bank accounts. Although, it's possible that a genuine SSA employee can contact a person to follow-up on their previous applications for SSA/Medicare benefits. Contact can also be made to follow-up on other businesses initiated by the individual with the SSA.
What is Social Security Identity Theft?
Social Security numbers (SSN) can be susceptible to identity theft. Indeed, scammers find that impersonating an employee from Social Security is an easy and efficient way to gain the individual's attention and trust.
A Social Security scam is a common form of a government impostor scam, in which con-men pose as government officials to get an individual to share their personal details or bank information as part of their identity theft.
According to a survey by SimplyWise, nearly half of all Americans were targeted by the Social Security impersonation scam in the months prior to November 2020. This is the most common tactic. It involves fake employees calling their victims with warnings that their Social Security numbers (SSN) have been linked to criminal activity and suspended. Further, the criminals ask the individuals to confirm their SSN, so that they can reactivate it or issue them with a new one, against a fee charge. However, this whole situation is a ploy to gain the user's personal information. After all, in its history, SSA has never blocked or suspended its users' numbers.
Consumer Reports have warned customers of another trick - one where fraudsters send emails that appear to be from SSA, then instruct the individual to click on a link to register for a free service that can allegedly protect them from Social Security fraud. This whole act is, in reality, a garden-variety scam that has been designed to guide the person to a fake website in order to steal their information.
What is Social Security Identity Theft? Warning Signs for a Security Scam:
Receiving unsolicited calls from scammers impersonating SSA employees. There is a low chance that someone will receive a call from Social Security, unless they have been in contact with the agency.
The caller will ask for the person's Social Security number (SSN), but this will never be the act of an actual SSA employee.
Receiving threatening calls or emails, such as being warned that you face arrest, a loss of benefits, or suspension of your SSN, should you fail to provide the caller with your personal information.
Types of Social Security Fraud
Types of Social Security Fraud: Many situations are eligible for being classified as Social Security fraud. These include:
Making false statements or claims
People applying for Social Security Benefits must state that all of the information they are providing in the application forms is, to the best of their knowledge, correct and accurate. Reporting something they know is untrue may result in a crime.
For Social Security Benefits, concealing the facts/events which can affect eligibility
If a person makes a false statement on an application form, or doesn't tell the SSA administration about certain facts that can affect/influence their benefits, this will be considered fraud.
Misusing the benefits of an individual by a Representative Payee
Those individuals receiving Social Security Benefits, and who aren't yet able to handle their financial affairs, are inclined to get assistance from the SSA administration. They appoint these individuals with a relative, friend, or another individual or organization to handle matters related to their Social Security. It is also known that if a Representative Payee tries to misuse an individual's Social Security Benefits, they will be charged with the crime.
Misuse of SSN, which involves people linked to terrorist groups or activities
The SSA/OIG administration is duly committed to the protection and security of the United States. If someone has any information about an individual or group misusing the Social Security Numbers with the intention to commit terrorist acts, they are highly advised to immediately contact SSA on their official website or their fraud hotline.
Crimes that involve SSA Employees
The SSA employees are public servants and are therefore expected to maintain an extremely high level of integrity when they are working for an institution such as the Social Security Administration. Any crimes involving employees are taken very seriously by the SSA/OIG.
Scams that involve impersonating SSA Employees
The administration has sometimes received reports that a scammer has pretended to be an SSA employee. The intention behind such calls is to steal the individual's identity or money from their bank accounts. The administration advises the people receiving these calls not to disclose any personal details.
Social Security Fraud Statistics
Social Security Fraud Statistics. The following are some Social Security fraud statistics based on studies conducted by the SSA:
The SSA currently ranks as the 3rd best amongst US government agencies when it comes to handling improper payments or fraud efficiently.
In the fiscal year 2018, along with the help received from the state and local law enforcement, the Cooperative Disability Investigations program reported a total sum amount of $188.5 million in projected savings for the disability programs. This resulted in an ROI of $17 for every $1 spent.
Social Security is the major source of income for most of the elderly. Nearly nine out of ten individuals over 65-years-old receive Social Security benefits.
In 2020, about 65 million Americans received over one trillion dollars in Social Security benefits.
An estimated 178 million workers were covered under Social Security in 2019.
Read More: About the Financial Action Task Force (FATF) organization.
Read More: What is the role of a Money Laundering Reporting Officer (MLRO)?
Read More: Which countries are stated in the FATF Grey Countries List?
Content that might peak your interest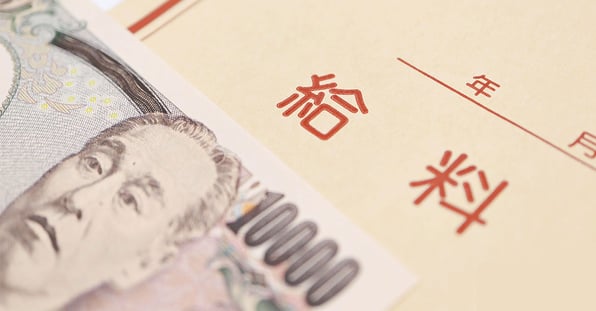 March 31 2021
5 mins
What is the Japanese Financial Services Agency (FSA)? The Japanese Financial Services Agency (FSA) is the regulatory authority responsible for supervising the regulation of financial institutes....
Time to reform your compliances
Kickstart your journey by exploring our products or request a demonstration with us