Securing Your Financial Data: Tookitaki Earns SOC Type 2 Certification
We are thrilled to share that Tookitaki has achieved a significant milestone in our data security and privacy commitment. We have been awarded the System and Organization Controls (SOC) Type 2 certification. This highlights our commitment to the highest industry standards and reinforces our dedication to maintaining a secure platform for our clients.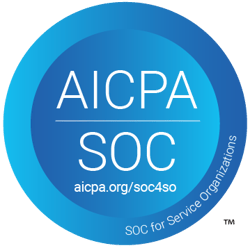 Security: The Heart of Tookitaki's Mission
At Tookitaki, security is not an afterthought; it's ingrained into our very DNA. Our mission isn't limited to creating exceptional products designed to combat financial crime. We go beyond that. We're devoted to ensuring that our platform remains not just effective but also secure.
We take immense pride in having received both SOC 1 and SOC 2 certifications. These achievements display our unwavering commitment to protecting your information and upholding the highest industry standards.
SOC 2 Compliance: What It Means for Our Clients
But what does SOC 2 Compliance mean for you, our clients?
The American Institute of CPAs (AICPA) introduced SOC 2 Compliance as a way to recognize companies that demonstrate exceptional standards for managing customer data based on specific Trust Services Criteria.
By obtaining SOC 2 compliance, Tookitaki shows that we have implemented rigorous controls and procedures to ensure the security, availability, and confidentiality of your valuable data.
Going the Extra Mile with Independent Assessments
To ensure our commitment to data security is more than just words, we've undergone stringent assessments by an independent audit firm. This firm has scrutinized our procedures, systems, and controls, further solidifying our commitment to data security.
The SOC 2 attestation is more than a certification. It's an embodiment of our commitment to serving you better, guaranteeing that your Anti-Money Laundering (AML) data remains secure and confidential at all times.
Our promise to you is this: As we continue to grow and innovate, we will always prioritize the security and confidentiality of your data. It's our commitment and it's what makes us Tookitaki.
Ready to Streamline Your AML Processes with Tookitaki?
Talk to An Expert!