Tookitaki Expands into the US with New Office in Charlotte
SINGAPORE, Sept. 24, 2018: Tookitaki Holding Pte Ltd, a leading regulatory technology company, is pleased to announce the official opening of its North American office in Charlotte, NC, in the United States. This new location will serve as the company's sales and support hub in the US, as it looks to build its clientele across North America.
Located at Packard Place, 222 S Church St in Charlotte, the office will channel Tookitaki's machine learning-powered solutions -- Anti-Money Laundering Suite (AMLS) and Reconciliation Suite (RS) -- to clients in the banking and financial services (BFS) sector.
"Being one of the top banking centers in the US with more than US$2 trillion in banking assets, Charlotte was a sensible choice for us as we continue our global expansion," says Abhishek Chatterjee, Founder & CEO of Tookitaki.
The Charlotte office is led by Edward Rounds, who joined Tookitaki in mid-August as North American General Manager. Mr Rounds previously worked with IBM as Global Counter Fraud Sales Leader. He will be joined by additional new North American leadership:
Seth Twery, Vice President, Client Engagement
Andrew Margonis, Director, Product Management, and
Gregory Brett, Vice President, Sales and Channels, Americas.
This seasoned team has more than 60 years' experience in all aspects of Regulatory Technology. "I am thrilled to join Tookitaki. This company has engineered the most robust and purpose-built machine learning solution to complement the industry's existing Anti-Money Laundering infrastructure. The firm is investing in top talent to deliver high value to the North American market," says Mr Rounds.
"We were part of the Queen City Fintech incubator Class 7 and are interested in taking advantage of Charlotte's start-up friendly ecosystem and access to top financial services talent. North Carolina banks are leaders in the adoption of emerging technologies to improve efficiency and effectiveness. We look forward to earning a spot as a partner of choice for these thought-leading firms," adds Mr Chatterjee.
As an immediate step to mark its presence in the region, Tookitaki will attend Aite Group's Inaugural Financial Crime Forum being conducted on September 27, 2018, in Charlotte as a sponsor. The company looks to build its network with key industry stakeholders through the conference that focuses on the latest and emerging fraud, anti-money laundering and authentication trends.
Incorporated in 2014 in Singapore, Tookitaki has witnessed exponential growth in its business in the APAC region with a number of global banks as clients and engagements. Recently, the company partnered with United Overseas Bank (UOB) to apply its machine learning technology towards the bank's anti-money laundering efforts.
Content that might peak your interest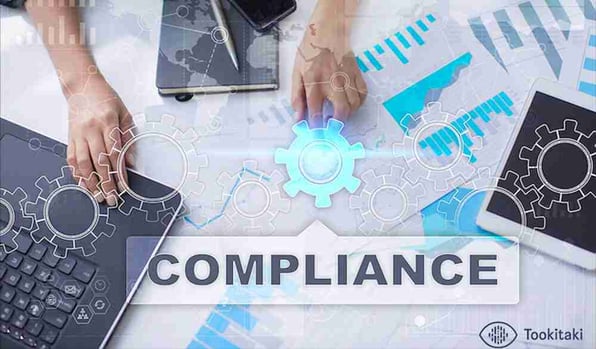 April 15 2019
4 mins
McKinsey in its latest compliance benchmarking survey found that compliance function at financial institutions has reached "an inflection point" and current compliance standards are in an "inchoate...
Time to reform your compliances
Kickstart your journey by exploring our products or request a demonstration with us