The Council for Financial Activities Control (COAF): An Overview
The Council for Financial Activities Control or Conselho de Controle de Atividades Financeiras (COAF) is Brazil's national financial intelligence unit, responsible for combating money laundering in the country.
The COAF receives and analyses information on financial transactions that have potential links to financial crimes including money laundering. Following its analysis, the council disseminates the results to the competent authorities when there are grounds to suspect money laundering or terrorist financing.
The Origin and Development of COAF
The COAF was created as part of Brazil's Anti-Money Laundering Law passed in March 1998. Working under the Ministry of Finance, the council had tasks including regulating, applying administrative sanctions, receiving pertinent information, examining and identifying suspicious activities related to money laundering.
The COAF's structure, laws and operations were defined in subsequent legislations enacted between October and December 1998.
In August 2019, the council was renamed to Financial Intelligence Unit (Unidade de Inteligência Financeira in Portuguese) by President Jair Bolsonaro and was brought under the control of the Central Bank of Brazil. However, the National Congress of Brazil overruled the decision in January 2020 and decided to roll back the name to Council for Financial Activities Control (COAF).
What Are the Responsibilities of COAF?
The following are the responsibilities of COAF:
Ensuring that Brazilian financial institutions operate in compliance with the country's anti-money laundering (AML) regulations by implementing suitable policies and controls
Assessing the AML compliance programmes of firms operating in Brazil and analysing the suspicious activity reports (SARs) that they submit
Representing Brazil on international AML platforms such as the Financial Action Task Force (FATF)
Conducting investigations and disseminating key information to relevant law enforcement authorities when the agency detects violations
Providing the public with information and statistics relating to financial crime and compliance with various publications
How to Ensure COAF Compliance?
To comply with the COAF, firms in Brazil should have proper financial crime compliance programmes in line with the country's regulations. Processes such as Customer Due Diligence (CDD), Watchlist Screening, Transaction Screening and Transaction Monitoring ensure that companies comply with regulations and avoid significant fines.
AML compliance programmes should have the following key components:
Customer Due Diligence: Through this process, firms verify the identities of their customers while onboarding and throughout the customer lifecycle to build accurate risk profiles.
Transaction Monitoring: In this process, firms monitor customer transactions for unusual activities (eg. abnormal transaction patterns, transactions that differ from risk profiles, or transactions with high-risk countries).
Watchlist Screening: This process ensures screening of customers against various local and international watchlists (eg. sanctions, politically exposed persons) so that financial institutions can take necessary controls while doing business with high-risk customers.
Transaction Screening: Here, financial institutions screen third-party payment details against various watchlists so that they can avoid the risk of channelling funds to the wrong hands.
How Can Tookitaki Help Financial Institutions in Brazil?
As an award-winning regulatory technology (RegTech) company, we are revolutionising financial crime detection and prevention for banks and fintechs with our cutting-edge solutions. A game changer in the space, we improve risk coverage by democratising AML insights via a privacy protected federated learning framework, powered by a network of AML experts.
We provide an end-to-end, AI-powered AML compliance platform, named the Anti-Money Laundering Suite (AMLS), with modular solutions that help financial institutions deal with the ever-changing financial crime landscape.
Our Smart Screening solution provides accurate screening of names and transactions across 18+ languages and a continuous monitoring framework for comprehensive risk management.
Our Customer Risk Scoring solution features a dynamic customer risk scoring engine which adapts to changing customer behaviour to build a 360-degree risk profile thereby providing a risk-based approach to client management.
Meanwhile, our Transaction Monitoring solution provides comprehensive risk coverage and suspicious activity detection via a one-of-a-kind typology repository and automated threshold management.
Apart from necessary human resources, banks and financial services should have technological resources to carry out their AML compliance activities and duties effectively. Our modern software solution is based on artificial intelligence and machine learning, which can manage the end-to-end of AML compliance programmes. Our solution can improve the efficiency of the AML compliance team and better mitigate compliance risk.
Speak to one of our experts today to understand how our solutions help your compliance teams to ensure future-proof compliance programmes.

Content that might peak your interest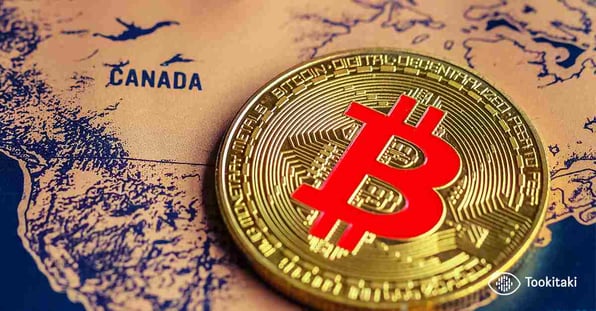 November 02 2020
5 mins
A cryptocurrency is a digital asset or medium of exchange that uses blockchain technology to record transactions and manage its issuance and transfer. It's done in a decentralised manner in order to...
Time to reform your compliances
Kickstart your journey by exploring our products or request a demonstration with us