The NDAA Act (National Defense Authorization Act) 2021, passed on January 1, 2021, significantly impacts the US Anti-Money Laundering (AML) regime through the inclusion of the Anti-Money Laundering Act of 2020 (AML Act). The AML Act amends the Bank Secrecy Act (BSA) for the first time since 2001, aiming to modernise, strengthen, and streamline the existing AML regime.

The AML Act promotes innovation, regulatory reform, and industry engagement through forums like the Bank Secrecy Act Advisory Group (BSAAG). It also contains the Corporate Transparency Act (CTA), which aims to increase transparency and prevent the misuse of legal entities for illicit purposes.

Some of the key provisions of the AML Act include:
Closing perceived gaps in the previous statutory framework.
Expanding the government's power to gather evidence held abroad.
Enhancing whistleblower incentives and protections.
Establishing reporting requirements for certain transactions involving antiquities and art.
Requiring certain legal entities to disclose their beneficial owners to the Financial Crimes Enforcement Network (FinCEN).
In summary, the NDAA Act impacts the US AML regime by introducing the AML Act, which amends the BSA, modernizes and strengthens the existing AML framework, and promotes greater transparency and collaboration to tackle money laundering and other financial crimes [1].
For more details on how the new regulation impacts the AML/CFT landscape in the US, have a look at the below infographic.

Don't miss out on the latest insights in AML Compliance
Subscribe to Our Newsletter
Content that might peak your interest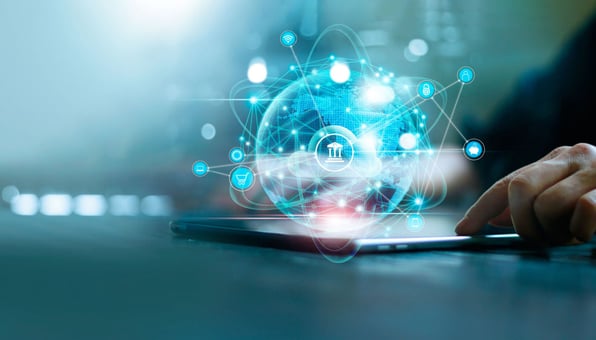 March 14 2023
3 mins
Digital banking has emerged as a popular alternative to traditional banking in Singapore. As the world becomes more connected and technologically advanced, the prevalence of digital banking is only...
Time to reform your compliances
Kickstart your journey by exploring our products or request a demonstration with us.