Tookitaki's Anti-Money Laundering Suite (AMLS), an end-to-end machine learning-powered transaction monitoring and names screening solution, has bagged the inaugural Singapore Business Review Technology Excellence Award 2019 in the category 'AI - Banking'.
Introduced by Singapore Business Review in 2019, the Technology Excellence Awards laud Singapore companies for "exceptional contributions in pursuit of technological innovation". The awards honour the best of the best first-rate firms from across different industries with the most innovative technology initiatives that made an impact on their business, according to Singapore Business Review.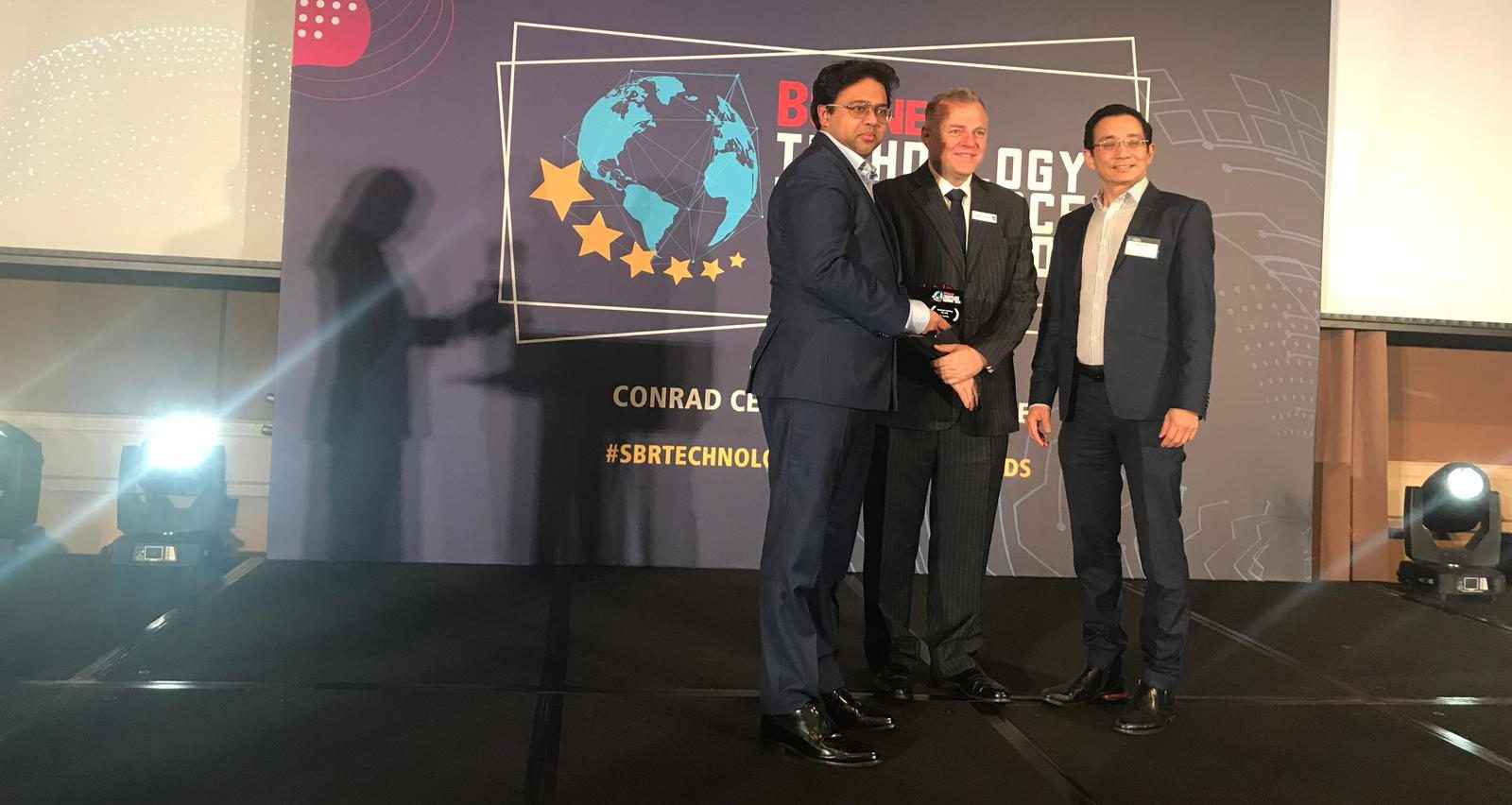 AMLS, a product of Tookitaki's matchless R&D effort, helps financial institutions transform anti-money laundering compliance by providing cost reduction, improved productivity of compliance personnel, and enhanced regulatory compliance. The solution is a paradigm shift from existing rules-based systems as it was created with a design philosophy of providing maximum detection coverage and the lowest number of false alerts while being fully scalable and transparent. The proven platform reduces false positive alerts by 40-60% and increases the detection of new suspicious cases by 5%.
The solution's unmatched capability to detect unknown 'true' cases to mitigate risk, smart typology repository to update detection scenarios automatically and intelligent grouping alerts for speedy and efficient alerts disposition have made it truly revolutionary in the compliance industry, enabling it to win the award.
Held at Conrad Centennial Singapore on 30 May, the awards ceremony was attended by about 150 corporate leaders. Award nominees were deliberated by an elite panel that includes Cheang Wai Keat, Head of Advisory, Ernst & Young LLP; Darwin Thio, Director, Cybersecurity & Technology Services, Nexia TS; Daryl Pereira, Head of Cybersecurity, KPMG; Evelyn Lim, Executive Director, Tax Advisory, BDO LLP; and Jonathan Kok, Co-Head of Technology, Media & Communications Industry Group, RHTLaw Taylor Wessing LLP.
Singapore Business Review award announcement.
Ready to Streamline Your AML Processes with Tookitaki?
Talk to An Expert!