- by Abhishek Chatterjee, Founder & CEO
The Tookitaki team and I are excited to announce that we have raised an additional US$11.7 million in Series A funding, taking the total investment in the round to US$19.2 million.
The current round was co-led by Viola Fintech, a $120 million cross-stage Fintech-focused venture fund and SIG Asia Investment, a global venture firm. They were joined by Nomura Holdings through its venture capital arm Nomura Incubation Investment Limited Partnership. Our existing investors including Illuminate Financial, Jungle Ventures and SEEDs Capital Pte Ltd, an investment arm of the Singapore government, also participated.
The latest funding is another acknowledgment of our solutions' uniqueness and robustness, backed by the Tookitaki team's agility, grit, determination and collaboration. Tookitaki has been a high-growth company since its inception. In the last two years, our revenue grew by more than 300 percent. We are excited to double down on this extended Series A round which will help Tookitaki enhance its product offerings in the anti-money laundering (AML) and reconciliation spaces and drive technological innovation as well as spur recruitment of many more engineers, data scientists and other support talents across its global offices in Singapore, India, and the U.S.
Our vision has always been to revolutionize regulatory compliance and ensure sustainable compliance programs for every financial institution in the world. Backed by our strategic global investors, we are better placed to deliver on this vision by growing our presence significantly across the U.S. and Asia-Pacific regions.
Money laundering is a heinous crime and takes millions of lives every year. The current technologies that use pre-defined rules can be easily bypassed by sophisticated criminals, who utilize the financial system to disguise the illegal origins of their dirty money and make them appear as legitimate funds. The digital economy boom is only going to aid such activities and demands a powerful technology to detect suspicious transactions. At Tookitaki, it is beyond business for us and we are committed to fighting money laundering by building a solution that can provide better coverage and detect unknown risks much ahead in time for financial institutions to stay compliant and keeping the world safe.
Our innovation in the field of machine learning, creating smart algorithms that make the optimal use of data to solve real-world problems, has been key to our unmatched growth. We believe the same innovation will define a bright future. Tookitaki has been a pioneer in launching explainable machine learning models in the compliance space and validating the same with global banks and reputed third-party consultants. It recently filed a patent on explainable AI and machine learning framework and models to bring transparency into the validation process and output interpretability by banking customers and regulators.
We have been keen to add more and more to our treasure of experience, both technical and business. In addition to our U.S. and Europe expansion, Tookitaki will aggressively expand its R&D team in Singapore and Bangalore, India. We are thrilled to welcome Subhas Samanta, former Director at LinkedIn, as Vice President of Research and Development to our family.
As a team, we are committed to take up challenges on the road ahead with a positive mindset and convert them into great opportunities. We will continue to focus on enriching our data science platform with more unique capabilities and prepare for the next phase of value creation for customers. Reflecting on our journey so far, it gives me immense satisfaction as a leader to witness each phase of Tookitaki's growth and I feel proud of everything we've achieved. Having formed Tookitaki five years ago with Jeeta Bandopadhyay, I met with many talented people, without their help reaching this inflection point would not have been possible.
On top of that, we received never-ending support from our investors, partners, customers as well as our family and friends. As Tookitaki celebrates its 5th anniversary, let me express my sincere gratitude for the support—without you, whatever we have achieved would not have been possible. We're very excited to enter the next stage of growth and continue our journey to be a renowned compliance tech provider across the globe. We know the future holds a lot for us.
Don't miss out on the latest insights in AML Compliance
Subscribe to Our Newsletter
Content that might peak your interest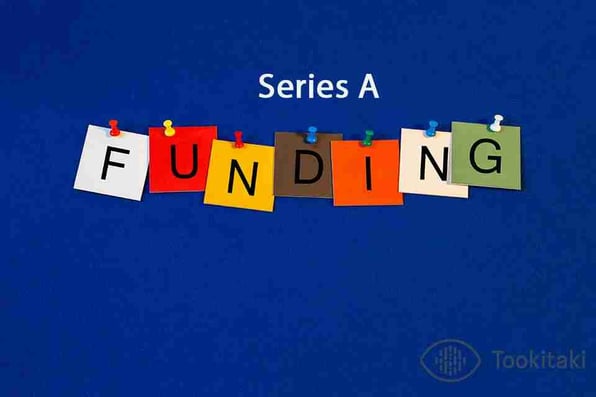 March 18 2019
2 mins
Tookitaki, a regulatory technology company that aims to enable financial institutions to develop sustainable compliance programs, raised US$7.5 million in Series A round.
Time to reform your compliances
Kickstart your journey by exploring our products or request a demonstration with us.