Tookitaki Named Among Singapore's Fastest Growing Companies
Tookitaki is proud to announce that it has been included in Singapore's Fastest Growing Companies 2023 list curated by the Straits Times and Statista. This is a testament to the hard work and dedication of the entire Tookitaki team, who have worked tirelessly to drive innovation and growth within Singapore's FinTech ecosystem.
Singapore's Fastest Growing Companies is a list of 100 local businesses that achieved markedly high revenue growth between 2018 and 2021. From a list of more than 2,000 potentials companies in Singapore, Statista examined the officially stated revenue data of more than 600 public companies in Singapore. In the next step, certain high-profile companies that met the aforementioned criteria were added to the list.
The calculation of growth rates was based on the revenue figures submitted by the companies. The result is a list of companies ranked by compound annual growth rate, which is calculated by taking into account revenue growth over the three-year period.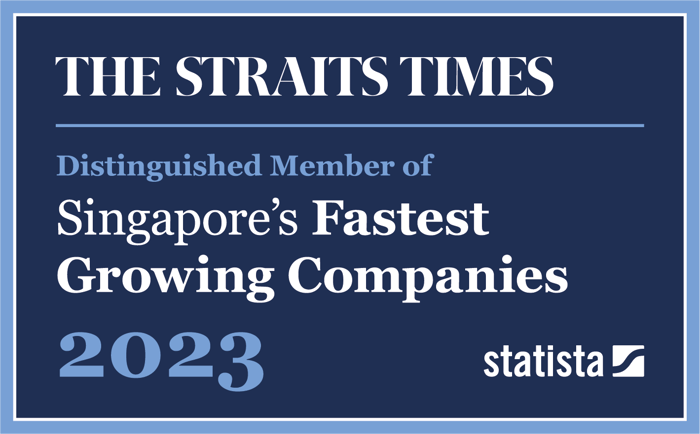 One of the key drivers of Tookitaki's success is its focus on innovation. The company is constantly pushing the boundaries of what is possible in the RegTech industry, and its efforts have been recognized by industry experts and regulators alike. Tookitaki's innovative solutions have helped financial institutions around the world to improve the speed, accuracy, and effectiveness of their efforts in combating money laundering.
Another key factor in Tookitaki's success is its commitment to customer service. The company's customer-centric approach has helped it to build strong relationships with its clients, many of whom have been with Tookitaki for several years. Tookitaki's customer-focused approach has also enabled it to gain a deep understanding of its clients' needs, which has helped the company to develop solutions that are tailored to meet their specific requirements.
The company's flagship product, the Anti-Money Laundering Suite (AMLS), is a powerful tool that enables financial institutions to detect, investigate, and prevent financial crime. The AMLS uses cutting-edge technologies such as artificial intelligence and machine learning to provide a comprehensive and robust solution to financial crime compliance.
In addition, Tookitaki pioneered the launch of AFC Ecosystem as a separate entity that aims to discover hidden money trails of criminals. The ecosystem is a body of experts covering the entire spectrum of money-laundering, enabling financial partners to uncover money trails not discoverable by today's standards. We are dedicated to providing our partners with the best solutions and services to stay at the forefront of the fight against financial crime.
Tookitaki's inclusion in Singapore's Fastest Growing Companies 2023 list is a testament to the company's hard work, dedication, and commitment to innovation. Tookitaki's innovative solutions, customer-centric approach, and leadership have helped it to become a leading player in the FinTech industry, and the company is poised for even greater success in the future.
Ready to Streamline Your AML Processes with Tookitaki?
Talk to An Expert!