Making Financial World Safer: Tookitaki Wins Regtech of the Year Award
We are thrilled to announce that Tookitaki has been recognized as the winner of the Regtech of the Year award at the prestigious Asia Fintech Awards 2023. This remarkable achievement underscores our commitment to revolutionizing the fight against financial crime and upholding the integrity of the global financial system.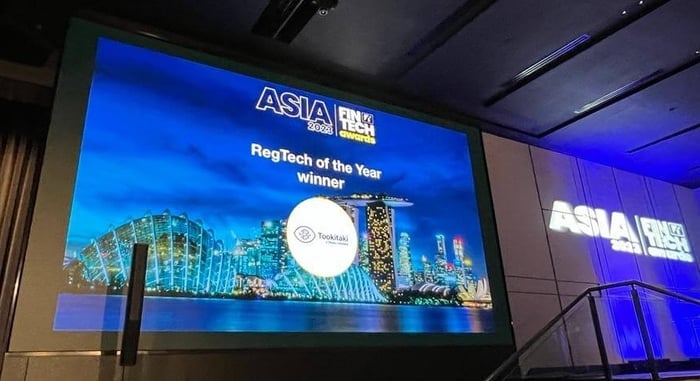 At Tookitaki, we have always been dedicated to building a safer and more secure world through innovative technology, strategic collaboration, and a unique community-based approach. Since our inception in 2015, we have been on a mission to transform the landscape of financial crime prevention, and this award is a testament to the incredible strides we have made in achieving that goal.
Our cutting-edge Anti-Money Laundering Suite (AMLS) and Anti-Financial Crime (AFC) Ecosystem have paved the way for a new era of financial crime prevention. The AMLS, an end-to-end operating system, modernizes compliance processes for banks and fintechs, offering comprehensive risk coverage, enhanced detection accuracy, and a substantial reduction in false alerts. On the other hand, the AFC Ecosystem is a dynamic community of experts united in the battle against financial crime. Powered by federated machine learning, the AMLS collaborates seamlessly with the AFC Ecosystem to ensure financial institutions stay at the forefront of their AML programs.
What sets us apart is our community-based approach, which empowers financial institutions to effectively detect, prevent, and combat money laundering and related criminal activities. This approach has enabled us to serve renowned banks and digital banks, making a significant impact in the fight against financial crime across various industries.
Our commitment to innovation and excellence has earned us the prestigious Regtech of the Year award, and as we continue to expand our global presence, we are dedicated to providing our partners with the best solutions and services to stay ahead in the battle against financial crime.
The Asia FinTech Awards, organised by FinTech Intel, received a record number of entries this year. The judges debated and deliberated to select 19 winners, which were revealed at the Hilton Singapore Orchard on 24 August.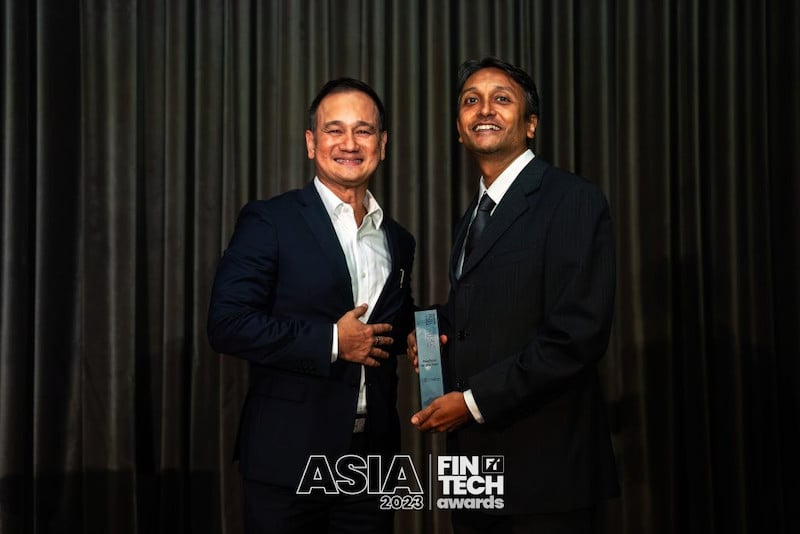 We extend our heartfelt gratitude to the organisers of Asia Fintech Awards for recognizing our efforts, and we are immensely proud of the incredible team at Tookitaki who have worked tirelessly to achieve this remarkable feat. This award further motivates us to continue our mission of building a safer and more secure world for all.
Thank you to all our partners, clients, and supporters who have been an integral part of this journey. Together, we will continue to make a lasting impact in the fight against financial crime.
Ready to Streamline Your AML Processes with Tookitaki?
Talk to An Expert!