The Middle East and Africa (MEA) region is known for its vibrant economies and diverse cultures. However, the region is troubled by its high levels of financial crime, including money laundering and terrorist financing. This is a major concern for financial institutions operating in the region, as they must comply with strict Anti-Money Laundering (AML) and Counter-Terrorist Financing (CTF) regulations to protect against financial crime and maintain the integrity of the financial system.

To stay ahead of the curve, it is crucial for financial institutions to have an effective AML program in place that can uncover hidden money trails. Tookitaki has developed a unique solution, powered by the The Anti-Financial Crime Ecosystem (AFC Ecosystem), to help financial institutions achieve this goal. This blog explains the financial crime landscape in the MEA region and how Tookitaki's AFC Ecosystem with its collective intelligence can help seek out a diverse range of criminal activity in the MEA region.
The MEA Financial Crime Landscape
The MEA region is a complex and dynamic area when it comes to financial crime. Money laundering, terrorist financing, and other illicit activities are prevalent in the region, driven by factors such as political instability, economic inequality, and weak governance. The region faces challenges such as cross-border illegal money transfers, the use of hawala networks, and the presence of informal value transfer systems. While increasing criminal sophistication remains a trouble, tightening regulation and customers' rising demand for integrity in financial services' financial dealings make financial institutions' compliance teams sleepless. In short, financial institutions in the region are in great need for robust and adaptive solutions to stay compliant and protect themselves from financial crime risks.
Addressing the Challenges with Tookitaki's AFC Ecosystem
Tookitaki's Anti-Financial Crime Ecosystem (AFC Ecosystem) is designed to help financial institutions across the globe achieve comprehensive risk coverage. The AFC Ecosystem uses a community-based approach to financial crime prevention that allows for the sharing and analysis of information and intelligence among a group of organizations. This allows for the identification of patterns and trends in financial crime that may not be visible to individual institutions. Our community of experts are from various backgrounds, including law enforcement, regulators, and financial institutions. This community works together to share and analyze information and intelligence related to financial crime typologies. By utilizing the collective knowledge and experience of this community, Tookitaki is able to provide financial institutions with a more comprehensive view of the financial crime risks present in the Middle East and Africa.

One example of a typology relevant to the MEA region is Politically Exposed Persons (PEP) fraud. This type of financial crime involves individuals using their political influence and connections to launder money through the financial system. PEP fraud can take many forms, such as using shell companies and trusts to hide the true ownership of assets, or using their political positions to gain access to privileged information and resources. In the MEA region, PEP fraud is a significant risk as many countries have a high number of politicians and government officials with significant wealth and power. With the help of our community experts, Tookitaki could help financial institutions in the region to be vigilant in identifying and monitoring transactions associated with PEPs to prevent this type of financial crime.
Tookitaki AMLS: Putting Community Insights into Action
Tookitaki's Anti-Money Laundering Suite (AMLS) is a comprehensive and end-to-end AML compliance platform designed to assist financial institutions in detecting, preventing and managing financial crimes. The platform utilizes the expertise of a network of specialists derived from our AFC Ecosystem in various aspects of financial crime. With the help of our community of experts, we have created an exhaustive library of typologies that enables AMLS to seek out a diverse range of criminal activity.

AMLS comprises of four modules – Transaction Monitoring, Smart Screening, Customer Risk Scoring and Case Manager – that are optimized for Intelligent Alert Detection (IAD) and Smart Alert Management (SAM).
Unlock the Power of Collective Intelligence
Ready to uncover hidden money trails and protect your financial institution against financial crime? Tookitaki's is here to help. Request a demo today and see how our community of experts and AMLS can assist you in staying compliant and safeguarding your organization.
Don't miss out on the latest insights in AML Compliance
Subscribe to Our Newsletter
Content that might peak your interest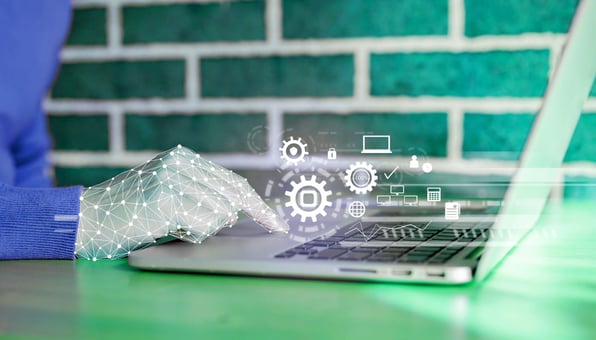 February 02 2023
5 mins
In today's ever-evolving financial landscape, Anti-Money Laundering (AML) compliance is a critical issue for financial institutions (FIs). The rise of digital financial platforms has made it easier...
Time to reform your compliances
Kickstart your journey by exploring our products or request a demonstration with us.