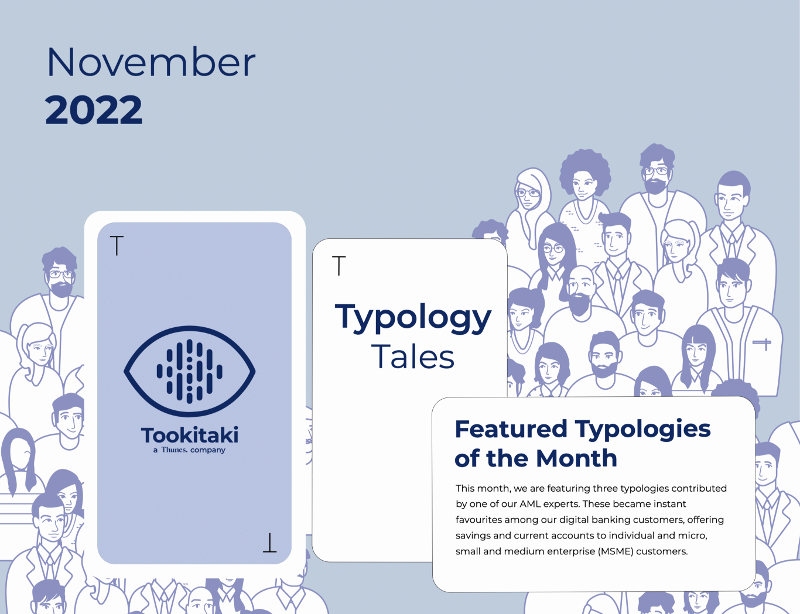 Download your infographic
This infographic features three typologies that are meant for digital banking customers offering savings and current account products to individual and MSME customers.
Typology Tales November 2022 (Infographic)
Tookitaki is featuring three typologies contributed by one of our anti-financial crime experts. These became instant favourites among our digital banking customers, offering savings and current accounts to individual and micro, small and medium enterprise (MSME) customers.
In this edition of the infographic, we are featuring the following typologies:
Transactions deviant from customers' historical transactions/profile
Flow through of funds via structuring technique within a short period of time
Sudden abnormal transactional activity in a dormant account