Risk officers, doing your best today is good while preparing hard for tomorrow is extraordinary.
Risk management at banks has become difficult due to operational and regulatory changes. The Risk Management Association's (RMA) premier annual event, the Risk Management Conference, from November 4-6 in National Harbor, Maryland, is a great platform for risk management professionals to have a deep understanding on latest industry and regulatory changes, and future challenges in credit risk, operational risk and enterprise risk. Esteemed industry leaders will be speaking on issues concerning community banks, mid-tier and large banks and possible remediation efforts. For young professionals, it is a great opportunity to learn from industry veterans, network and make contacts with peers.
As a new-edge technology player in the risk and compliance space, Tookitaki is attending the event to gather deep industry perspectives. During breakout sessions, members from our US office will be looking forward to meeting risk professionals and share our cutting-edge research and innovations, designed for addressing industry complexities. Profound thoughts from esteemed leaders would help perfect our offerings in anti-money laundering (AML), and reconciliation spaces. Let's meet and discuss your thoughts on the path towards secured banking and enhanced customer experience.
Don't miss out on the latest insights in AML Compliance
Subscribe to Our Newsletter
Content that might peak your interest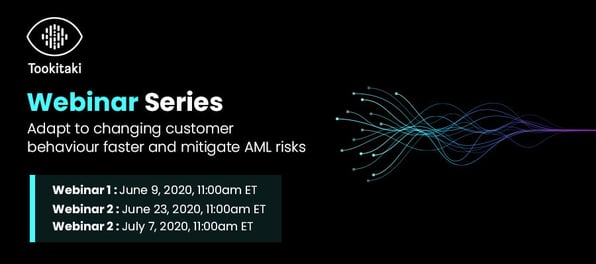 May 27 2020
2 mins
The world continues to battle the COVID-19 pandemic and the crisis it brought in is unprecedented in the history of humankind. While there are a number of pandemic-related factors contributing to the...
Time to reform your compliances
Kickstart your journey by exploring our products or request a demonstration with us.